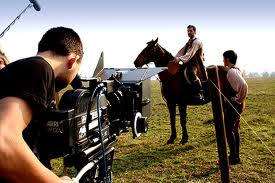 I've always enjoyed practicing my guitar while watching TV and trying to imitate various things from the music. I often noticed some familiar guitar parts and grooves used in various shows and TV ads and think to myself "hey, that sounds like something I could write in my studio, … how does a person get into this business of licensing their music for film and TV? Sign me up!" As with most other things in life, sometimes you need a spark of inspiration to move you from dreaming about doing something to actually doing it. In 2010 I was lucky enough to attend South-by-Southwest in Austin as part of my day job in the software business. For those who haven't attended SXSW, it's a combination of 3 overlapping conferences: an independent film festival, an interactive technology conference, and a music showcase for indie recording artists. It's a great place to meet all kinds of creative people in addition to seeing a slew of up-and-coming bands from all over the world, invading downtown Austin to play their hearts out. In between my job duties as demo boy for our company's booth at the show, I attended numerous sessions about the music industry including panel sessions about composing for film and TV (only a pipe dream in my life up to this point, I had no idea even where to start). Attending those sessions had a major inspirational effect on me, lighting the spark that started my crazycomposer blog site and sent me on a quest to become one of those people who make music for TV and film. Being around all of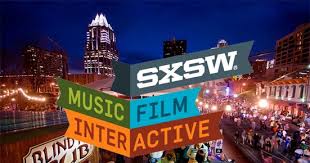 the creativity and energy of SXSW (along with the great Texas BBQ and friendly people) left me completely inspired to pursue my lifelong dream.
One of the first things I did after attending SXSW was to start reading books about the business of film/TV music to better understand how the industry worked. I also read interviews with people in the industry, especially music supervisors and film composers, to get more insight about how they got their start in the business and what they do as part of their job. This blog article is my "brain dump" of things I've learned so far as I go down this path.
Insight #1: Learn about the industry
You need to educate yourself about the business to understand the various roles of people involved, what they do, and how music is licensed. In the beginning you don't even know what you don't know, don't be afraid to learn! Here are some great books that have helped me immensely:
Insight #2: Make yourself easy to find
The internet has created opportunities for independent composers worldwide to get their music in front of potential licensees, but you have to pursue it and cultivate it. No matter how good your music is it is unlikely that people are going to find you by accident and offer to place your music in a film or TV project. You have to assume that music supervisors are inundated with music everyday from all sorts of song writers and composers (and they are). It's unlikely that they will randomly surf the web looking for music for their next project. You have to start by creating an online presence for yourself that is easy to find. One of the best ways to get started is to sign up with one of the music hosting sites such as ReverbNation, BroadJam, Soundcloud, Sonicbids, or others, and begin posting your work along with your bio. Some of these hosting sites also provide daily lists of licensing opportunities that you can submit songs to, (for a fee). This provides great way to get your music in front of music publishers for selection into their catalogs. Use social media as well, to put the word out about your work. Keep people updated about what you're working on and tell your story!
Insight #3: Understand the challenges from the perspective of the people creating film and TV productions
There are many other factors that determine whether or not a song gets placed into a film/TV or commercial beyond the quality of the music itself. Keep in mind that film/TV projects are notoriously deadline driven, where the music placement is often the very last thing to be done before the project is finished.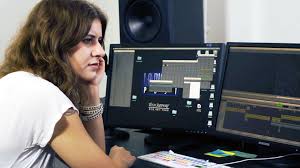 Music supervisors are dealing a variety of challenges when making decisions about music placement for a film/TV project:
Does the music fit with visual scene (instrumentation, vocal, and melodic content doesn't get in the way of the dialog or action/drama of the scene)
Does the music provide the right tempo to complement the energy of the scene, with the right instrumentation to match the film maker's vision? (does it deliver the right overall vibe? Sometimes it's more about the vibe of the track than the composition itself. Listen to the themes for "Breaking Bad" or "Seinfeld" as examples)
Is the music license-able and readily available to use immediately, with all of the proper rights clearances in place to avoid any legal glitches down the road? (remember, these folks are usually under very tight deadlines with no time for unexpected hassles, especially legal ones which might impact the entire production schedule)
Was the music easily found by the music supervisor, coming from a reliable source known to the production company whom they have a trusted relationship?   (I'd heard of one indie band that had many successful placements into a prime-time TV show after one of the production crew members became a fan of their music online and recommended them to the show's producer)
Knowing these challenges, there are some things you can do to make yourself easier to work with from their perspective. Here is a brief list:
Be able to describe your tracks in terms of emotional attributes as well as the overall vibe (happy, quirky, tense, nerdy, sentimental, sad, frantic, …), music publishers will require you to help them categorize your music in this way to make it easy for potential licensees to quickly find the right track for their project
Note the tempo for all of your tracks and keep this information with other track metadata. This is also useful for people when they need to find tracks in specific tempo ranges to replace temp music that may already exist in the film
Register all of your tracks ahead of time with your Performing Rights Organization (e.g. ASCAP, BMI) as well as the US Copyright Office
Create instrumental versions of any vocal songs just in case they need it for various scenes instead of the vocal version
If you are an unknown (like me), and don't live in LA or New York, then it can be important to get your tracks into various music publisher's catalogs first, who specialize in licensing music to film/TV and advertising. They have ongoing relationships with the production companies and can help broker licensing opportunities for your music. However, this does come at the cost of sharing your licensing revenue with the publisher. Look for non-exclusive terms with publishers so that you can strike deals of your own in the future, or sign up with multiple publishers.
Insight #4: Be as versatile as you can
Film and TV producers are constantly needing all types of music and always looking for something new. It's important to create as many types of music that you can so that you have a variety of material that you can pitch to potential projects. However, it's also important to know what your strong suit is and be as good as you can at that category first. As one TV music composer said at a panel session at SXSW "Find out what your box is and be the best you can be in your box, … then expand the edges of your box".
In addition, its important to continue educating yourself about the technical aspects of music production including mixing and mastering. The more things you can manage on your own, the quicker you can respond to opportunities that may come in with short deadlines, or make quick changes to tracks when needed to fulfill a specific request (I like your track but can you re-mix it to make a shorter version and have it for me later today)
Insight #5: Get to know the potential market for your music
One of the benefits of belonging to a site such as BroadJam or Taxi is to see the variety of licensing opportunities that come in every day. This helps you to understand where your music may fit for various types of projects and also can help you to see new areas where you can focus to create more opportunities for yourself by "expanding your box". Another side benefit to this is that you can find out which music is getting placed into projects and compare it against your own material to see if your own tracks are up to the same quality. Does your music fit into a category that you can identify? Do you offer something unique? If you were asked to define your musical attributes in a few sentences could you put into words what your musical forte is? This was a tough question to answer for myself, but the closer you can get to defining what it is that you do, the more you can focus on developing your sound.
Another great thing to do is to check out various TV shows and find the ones where your music might fit.  If you're ambitious, you can find out who the music supervisor is for those shows and reach out to them directly, although it may be more of a long-shot, but you never know.  Even if you don't try this path, it's good to find out what kind of music is getting placed and where your type of music is being used just for your own knowledge.
Insight #6: Focus on developing your writing skills – challenge yourself
While it always helps to have great gear, you don't have to have a pro studio to create music that can be licensed. Focus more on developing your song writing skills and less on the constant need to acquire more gear.  I don't mean to say that you don't need good gear, I'm just saying that you should not use it as an excuse stop the creative work of writing music.  Let your ideas and creative vision dictate your gear choices so that your gear serves your songwriting needs, not the other way around. In the end, it's not so much about the quality of the gear you own as it is "how you use of it" that really matters.  Your creative vision is THE most important thing.
Insight #7: Be patient and keep writing, learning, and developing your network of contacts
Everyone that I've talked to in the business stresses the need to develop a network of contacts, since so many of the decision makers rely on a network of trusted providers or referrals. All it takes is one referral to get you onto someone's radar that can really help you. In the meantime, hone your skills so that you are ready when that referral eventually comes.
I hope that this advice is useful for anyone who is thinking about pursuing this as I am.
Until next time, happy music making, … believe in yourself!